The 111th St. Pat's celebration has passed, and without question it was Missouri S&T's Best Ever! The entire community welcomed friends and alumni back to Rolla to join in our many strong and storied traditions from cudgels to snakes to pageantry. We were proud that this year's Honorary Knights of St. Patrick included several Miners with connections to the college. Among those knighted were S&T Director of Undergraduate Advising Tyrone Davidson (Hist'08); Associate Professor of History and Political Science Jeff Schramm (Hist'92); and Phelps County Assessor Bill Stoltz, who studied English and history at S&T.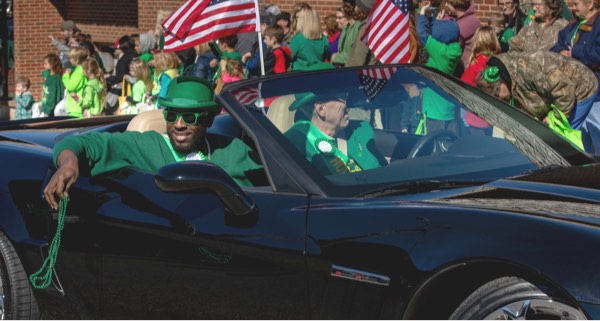 We have made significant headway in the campaign to fund the CASB Dean's Scholars program. Each year, the program will identify incoming freshmen majoring in a CASB discipline to receive a $3,000 annual scholarship for the duration of his or her undergraduate studies, a career mentor, and additional funds for professional and leadership development. The campaign recently made terrific progress through a generous $100,000 gift from Mike and Linda Evans, who will become the namesakes of the scholarship. Mike is a 1967 S&T graduate in mechanical engineering, and he and Linda are excited to elevate our nation's workforce by supporting students who bridge traditional STEM disciplines with studies in humanities and social sciences. For more details about the Dean's Scholars program, including information on how you can support this worthy cause, please visit casb.mst.edu/giving.
Our donors' generosity is critical to enhancing access to CASB's outstanding academic programs, making it possible for students to achieve their dreams and improve the lives and communities they touch. Please take a moment to watch a short video of some of our scholarship recipients expressing, in their own words, their appreciation to our donors.
Students majoring in biological sciences are continuing to excel under the guidance of our outstanding faculty. Catherine Pollman, a senior, and Vanessa Mahan, a junior, have qualified as semifinalists in the University of Missouri System's Entrepreneur Quest (EQ) program; they are pitching a bio-design innovation project that uses bioactive glass to combat Crohn's disease.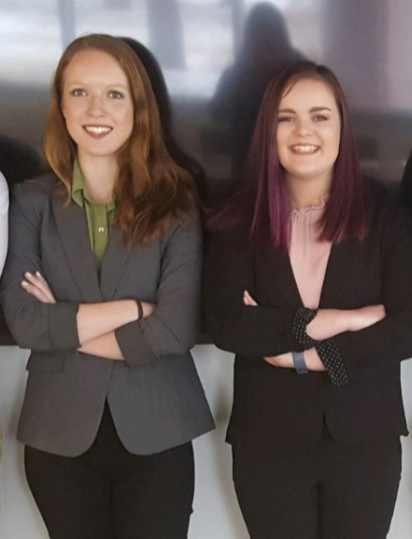 From basic research to medical science
Also this spring, seven enthusiastic BioSci majors are participating in the First Year Research Experience (FYRE) program mentored by faculty from various departments. And we're happy to report that several 2018 BioSci graduates have entered graduate programs: Jonah Heitman at the UMKC School of Dentistry; Seth Carder at the University of Kansas School of Medicine; Megan Fairfield at the Royal Veterinary College in London; and Lisa Gutgesell in the medical sciences Ph.D. program at the University of Illinois-Chicago.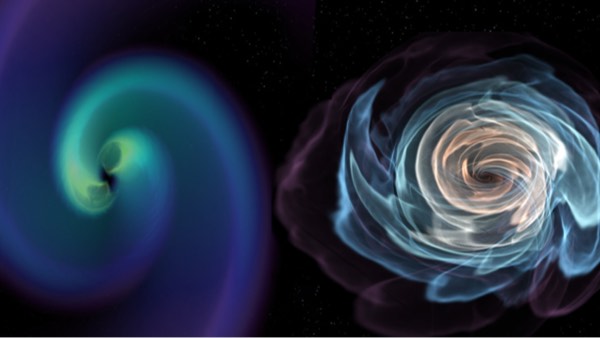 Photo credit Karan Jani/Georgia Tech
LIGO astrophysics research
New CASB initiatives are building on S&T's impressive legacy of space science and exploration. S&T has recently become Missouri's only institutional member of the worldwide LIGO Scientific Collaboration of researchers committed to detecting cosmic gravitational waves. LIGO stands for Laser Interferometer Gravitational-wave Observatory. Leading S&T's new astrophysics initiative are newly hired physics faculty Marco Cavaglia and Shun Saito. This astrophysics program will train scientists who will extend the legacy established by alumni such as NASA astronauts Thomas Akers (Math'73, MS Math'75), Janet Kavandi (MS Chem'82), and Sandra Magnus (Phys'86, MS EE'90); NASA scientists Ron Epps (Phys'67) and Paul Blackmon (Phys'53, MS Phys'55); and university faculty John Asher Johnson (Phys'99) of Harvard University, and Fred Baganoff (Phys'85) of Massachusetts Institute of Technology.
Thank you for the opportunity to share news of exciting developments from the college. It is an honor and a privilege to serve such a wonderful and dedicated community of faculty, staff, students, alumni, employers, and research partners in our collective pursuit of excellence in education, scholarship, and engagement. And to all of our individual and corporate donors, the entire college community extends its most heartfelt gratitude for your confidence in the college and your willingness to help make a very positive difference in the lives of our students.
Sincerely,

Connect with Missouri S&T's
College of Arts, Sciences, and Business