Thanksgiving break is upon us, and while Missouri S&T is still experiencing a manageable rate of COVID-19 cases, we must continue to exercise the preventive practices required for our campus and to follow the CDC's travel guidelines. I am thankful that our students, faculty and staff have worked so hard to help contain the spread of this virus.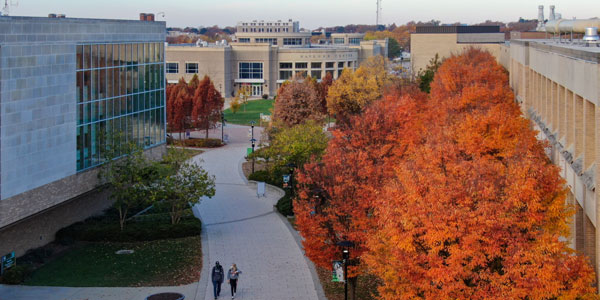 I am also thankful to alumnus Cordell Smith, Hist'88, who recently gave the history and political science department its first endowed research fellowship. Smith's $250,000 gift established the Christensen Endowed Faculty Fellowship to honor his mentor, the late Missouri historian and S&T professor Dr. Lawrence Christensen.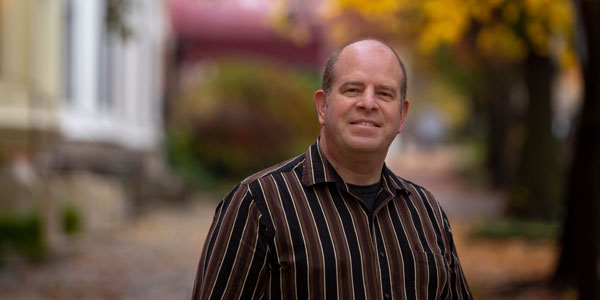 "The fellowship is a way I can contribute a share of my achievements back to Missouri S&T and make sure the impact Dr. Christensen had on my future continues to be available to others," Smith says.
The fellowship will help fund the research efforts and expenses of up to two full-time faculty members on renewable appointments of up to three years.
First Evans Dean's Scholars now on campus
A vision that began over two years ago for a CASB scholarship to assist talented first-year students with financial needs is now a reality. The generous donation of Mike and Linda Evans is helping to support two highly motivated students for the duration of their S&T undergraduate education. Mike Evans, ME'67, is also a member of the CASB Dean's Leadership Council.
We are pleased to introduce the first Evans Dean's Scholars: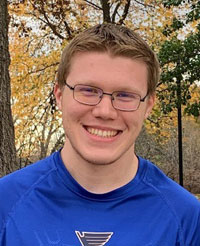 Garrett Blum, from Thayer, Missouri, was valedictorian of his high school graduating class. Garrett plans to become a high school history teacher, and he enjoys working with his mentor, James Trusler, Hist'16, who teaches world history at Rolla Junior High School. Garrett enjoys military history and has started reading books by Dr. John McManus, Curators' Distinguished Professor of history.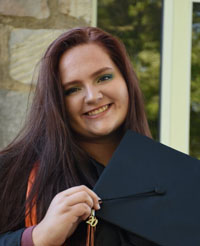 Hannah Tillery, from Licking, Missouri, is a biological sciences major who plans to go to medical school. Hannah loves to help people and is interested in virology, epidemiology and genetic engineering. She is happy that Dr. Paul Stricker, LSci'82 and a member of the CASB Dean's Leadership Council, is her mentor. Hannah has already become a member of Chi Omega and SCRUBS, the student pre-health organization.
A glimpse of faculty scholarship
Our faculty's research efforts create new knowledge in many disciplines that helps inform our understanding of the social, cultural, and natural domains of our world. There isn't space in this newsletter to describe all their recent accomplishments, but I will share a few.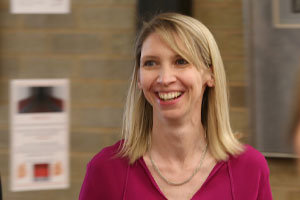 Dr. Shannon Fogg, interim associate dean of academic affairs for CASB, was recently named a fellow of the prestigious Paris Institute of Advanced Study. In the spring semester, she will conduct research virtually and on-site on a project related to the geography of the Holocaust in Paris.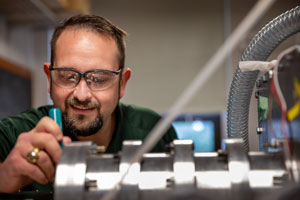 Dr. Garry Grubbs, associate professor of chemistry, is the principal investigator of a $1.2 million grant from the National Science Foundation to design a state-of-the-art spectrometer.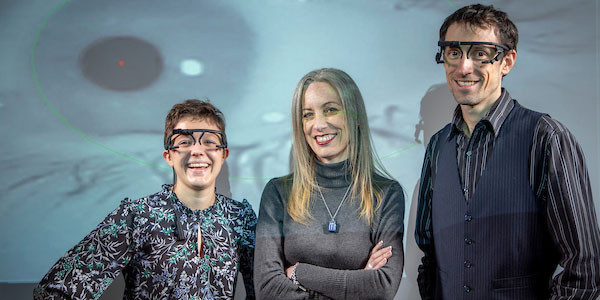 Nominate a memorable CASB professor
Is there a professor in your life you'll always remember—one who went beyond the call of duty to help you? Please consider nominating that special person for CASB's new Dean's Medal. This annual award, sponsored by the Dean's Leadership Council, will recognize CASB faculty who have made outstanding contributions to the academic, professional, or personal growth of their undergraduate students. The winner will receive a commemorative medal and a financial award of at least $2,021.
Alumni, faculty, staff, administrators, and students may nominate candidates. Please use the form on our website to submit a nomination by Dec. 31. If you would like help with the process, feel free to contact Linda Bramel at lindab@mst.edu or 573-341-4668.
We are coming to the end of a semester like no other. I am grateful for the creativity and persistence that our faculty, staff, and students have shown over the past several months, as we have all learned to adapt to circumstances beyond our immediate control. I know that the spring semester will also pose challenges, but the dedicated and talented people in our college will be ready to face them with ingenuity, resourcefulness, and compassion.
Sincerely,

Copyright 2020, Curators of the University of Missouri
1201 N. State St., Rolla, MO 65409