Dear friends and alumni of the College of Arts, Sciences, and Business at Missouri S&T,
Another St. Pat's celebration has just passed, and there is no doubt it was Missouri S&T's best ever! The entire community welcomed friends and alumni back to Rolla to join in our many strong and storied traditions. As always, we were thankful for the opportunity to share good times, memories of prior St. Pat's celebrations, and news from around the campus, including several major developments within the college.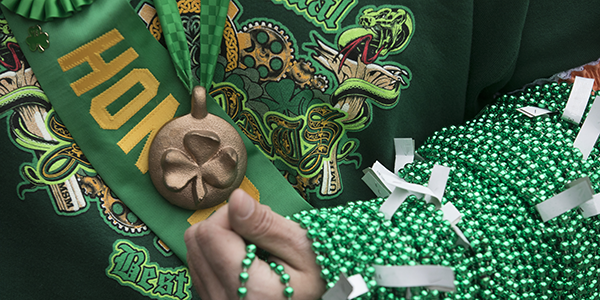 We were delighted that this year's Honorary Knights of St. Patrick included two college alumnae: Missouri State Auditor Nicole Galloway, Econ'04, Math'04, and Mary Helen Stoltz, Engl'95, S&T's editorial director. Also knighted was Edward J. "Buz" Harvey, an adjunct professor in business and information technology.
Biosciences Complex progresses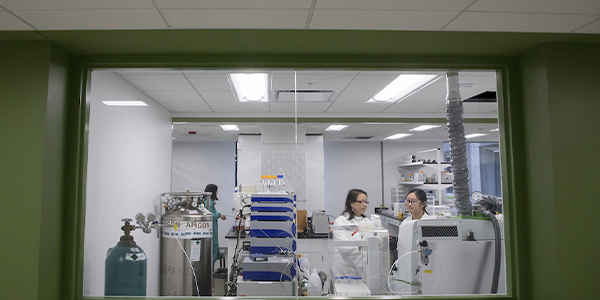 Students and faculty from the chemistry department have relocated into world-class research laboratories in the newly renovated floors of the west wing of Schrenk Hall. The space is the creative hub to over a dozen chemistry research groups and to the new Center for Biomedical Research. This multi-phase project will continue with the renovation of additional teaching and research laboratories in the west wing during 2018-19 and ultimately the complete replacement of the east wing.
New academic department serves upcoming teachers
The teacher education and certification department was created in January 2018 to serve students from nine different majors who intend to become K-12 teachers after completing their degrees. This program operated for years within the history and political science department before becoming a stand-alone department. Our graduates receive overwhelming praise from school districts that have hired them, and the new academic department status now gives the program and its students even better visibility, recruiting potential, and placement opportunities.
Business and IST programs earn notable accreditation
Earlier in the semester, the Association to Advance Collegiate Schools of Business officially reaccredited all programs within the business and information technology department. This distinction is held by only 5% of business programs worldwide. Furthermore, S&T's business and information technology department holds several notable rankings for affordability, diversity, and academic quality. Achieving AACSB reaccreditation required the hard work and commitment of the department's faculty, students and alumni, all of whom deserve great praise and gratitude for this impressive accomplishment. Read more»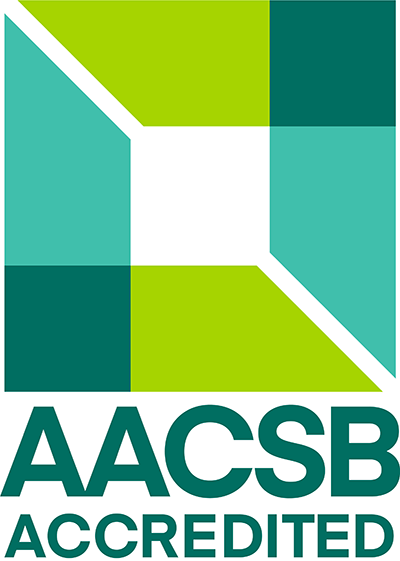 Celebrating our faculty and students
Our faculty and student scholars are, as always, making a positive change in the world. Dr. John McManus, Curators' Distinguished Professor of history, will serve as the Dr. Leo A. Shifrin Chair at the United States Naval Academy for the 2018-19 school year. Holders of the Shifrin Chair are distinguished naval and military historians who teach and pursue research while in residence at the Naval Academy. And Cholaphan Deeleepojananan, a graduating senior in chemistry, has recently had two papers published in journals of the American Chemical Society.
After 46 years of service, Dr. Barbara Hale, professor of physics, has retired. During her tenure, Dr. Hale was a role-model and mentor to many students, an outstanding scholar and researcher, and an influential leader among our faculty. We wish her all the best in her retirement. Read more»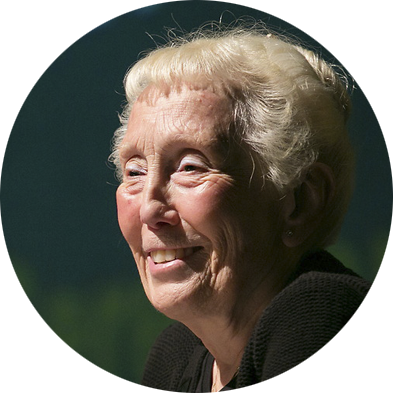 Jung joins Dean's Leadership Council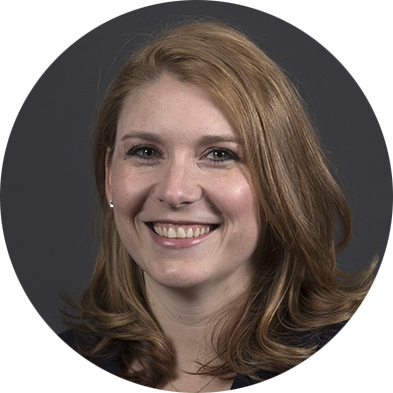 The Dean's Leadership Council welcomes Rachel Jung, MBA'09, as its newest member. Rachel leads the enterprise applications team at Brewer Science in Rolla, where she oversees applications development strategy and governance. Rachel also started the Uncover Rolla project in 2012 as a vehicle to promote positive representation of Rolla on social media platforms.
The college, nearing the end of its fourth year, continues to make great strides in so many ways, including program growth, unique student learning opportunities, international recognition of our award-winning faculty, and committed engagement from our alumni. I am, more than ever, deeply humbled and thankful to be a part of this incredible community.
Sincerely,

Connect with Missouri S&T 's
College of Arts, Sciences, and Business on social media
Copyright 2018, Curators of the University of Missouri
1201 N. State St., Rolla, MO 65409