Dear Biological Sciences friends and alumni,
The pandemic has certainly altered our experiences at Missouri S&T. The online shift in instructional modalities has been unprecedented, but it hasn't changed our focus on student learning and engagement. Our labs remain open and bustling with activity, and our student organizations are finding creative ways to engage online and at a safe distance.
For some students, the flexibility of online formats has been beneficial, but we also are working hard to meet the needs of our most vulnerable students and those who have experienced tremendous disruption and loss this year. I am hopeful this experience will create opportunities to forge accessible and equitable programs for our diverse student body.
We all look forward to a return to normality, hopefully starting this summer. Even with the altered course of this academic year we still have plenty to celebrate and appreciate. Please enjoy learning a little about the activities of our students and alumni in this annual newsletter. I hope you and your family remain safe during this challenging time.
Consider a scholarship gift during Phonathon
Our hands-on, research-focused approach to education attracts top students to our biological sciences program. And financial scholarships create important opportunities for these students.
"Being a researcher has become my dream," says Ebony Daley, a recipient of the Lawrance C. and Catherine Bush George Alumni Scholarship about her experience in our program. "Each day it becomes less of something I imagine myself doing, and more something I am."
For students like Ebony, scholarships can help make dreams possible. Last year endowed scholarships supported 10 biological sciences students with an average award of $500. This year we hope to double our endowed scholarship funds. Contributions assist our students in becoming the excellent alumni for which Missouri S&T biological sciences has become known.
To make a gift please visit giving.mst.edu or contact Kristen Gallagher at 573-341-6050.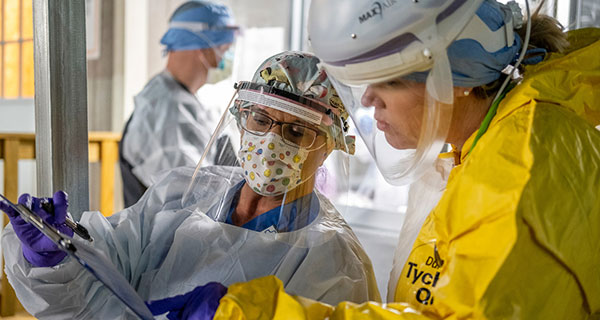 Missouri S&T biological sciences alumni who went into the medical profession have been on the front lines fighting the COVID-19 pandemic in the last year. We asked six of our alumni to share their experiences.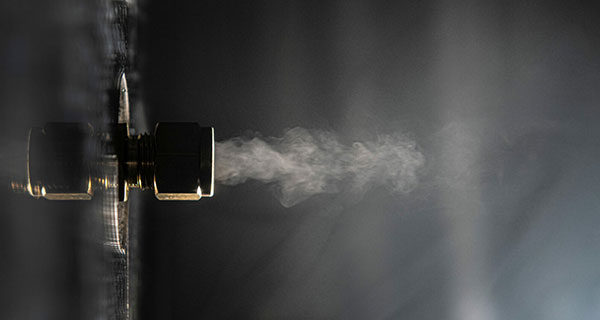 Yue-Wern Huang, director of S&T's Laboratory of Environmental Toxicology, is working with a particle physicist in civil, architectural and environmental engineering and a mine ventilation expert in mining engineering to study how viruses travel through the air, how time and environmental conditions affect the viability of viruses, and how proper ventilation can help control viral spread.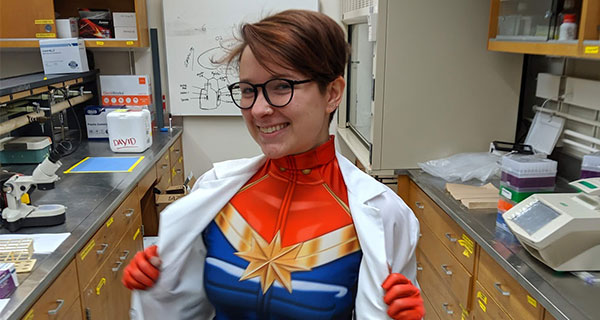 When COVID-19 forced K-12 students across the country to move to online or hybrid schoolwork, STEM advocates with ties to Missouri S&T like Grace Dietzler, BSci'16, helped sequestered kids manage their education during the pandemic. Deitzler is now working on a Ph.D. in microbiology at Oregon State University.
Deshawn Jones, BSci'20, a sports performance and fitness trainer at the Illinois Bone and Joint Institute and a residential coordinator at Lifehouse Group in Chicago was named to the NCAA's 2021 Today's Top 10 Award in January.
After months of online coursework at S&T, in August, the Ozark Research Field Station hosted Field Ecology, Vegetation of the Ozarks and Wildlife Management – the first courses that allowed S&T students to return to in-person learning – in our socially distanced outdoor setting. Learn more about research into acorn dispersal and germination, a new entomology research program and outreach activities in a field station update from Robin Verble, director of the Ozarks Research Field Station.


105 Schrenk Hall, 400 W. 11th St., Rolla, MO 65409
Copyright 2021
Curators of the University of Missouri
Unsubscribe