November 2018 | View in browser
We are well into the fall semester of the college's fifth year and as always, we've been busy on many fronts. We welcomed many of you back to celebrate S&T's rich history and traditions with the entire campus community during Homecoming.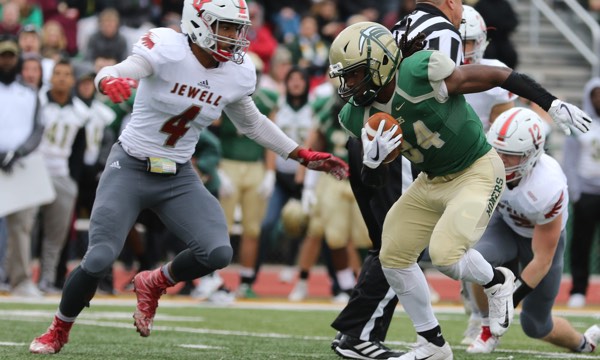 One of the highlights of the Homecoming weekend was seeing several of our college's alumni, supporters, and faculty recognized with major awards:
Traci Walker, Hist'00, received the Distinguished Young Alumni Award. Traci is director of digital service procurement, United States Digital Service, Office of Management and Budget in the Executive Office of the President.
Diane Butrus, CSci'85, received the Alumni Merit Award. Diane is the chief operating officer of Diba Imports LP, a fashion footware distributor based in St. Louis and a member of the Dean's Leadership Council.
Dr. Larry Gragg, Curators' Distinguished Teaching Professor emeritus of history and political science, received the Alumni Merit Award. Larry is the founding chair of Missouri S&T's Center for Advancing Faculty Excellence and a member of the Dean's Leadership Council.
Dr. Wenqing Hu, assistant professor of mathematics and statistics, received the Class of '42 Excellence in Teaching Award.
Fall meeting of the Dean's Leadership Council
The Dean's Leadership Council convened at Homecoming to discuss several important issues, including the establishment of the CASB Dean's Scholars Program. The program will present one freshman in the college with a $3,000 scholarship each year for the duration of his or her undergraduate studies, as well as provide a career mentor and additional funds for professional and leadership development. The college has committed challenge funds for a 1:1 donor match for the first $100,000 raised.
The scholarship endowment campaign launched with a $25,000 commitment from The Boeing Co., to whom we are extremely grateful! For more details and information on how you can support the program, please see Dean's Scholarship Fund.
The council also discussed strategies the college can use to further elevate student success, research and creative works, and community engagement through the newly announced strategic funding initiative for the Missouri Compacts for Achieving Excellence.
Finally, the council welcomed its newest member, Dr. Jorge Ochoa, ME'85, principal engineer of biomedical engineering at Exponent Inc. Jorge specializes in medical device research and development, holds 13 U.S. patents, has authored or co-authored more than 100 book chapters, journal articles, and conference abstracts, and is the recipient of the Miner Alumni Association's 2016 Alumni Achievement Award. He brings tremendous energy and enthusiasm to the council, and we are delighted to have him on board.
Celebrating 50 years of scholarly excellence
In September we hosted a reception to honor two of the college's faculty icons, Drs. Gary Long and Gerald (Jerry) Cohen, who have each served on continuous faculty appointment at S&T for 50 years. Gary is professor of chemistry, specializing in inorganic and solid-state chemistry, while Jerry is professor of German, specializing in etymology. Both remain highly active teachers and scholars who bring tremendous insight, historical perspective, and prestige to S&T, and we feel fortunate to count them among our most valued faculty.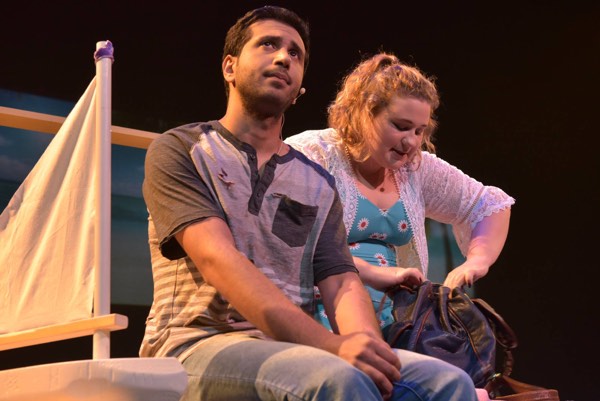 Faculty leaders in performing arts
Associate professor Jeanne Stanley and lecturer Taylor Gruenloh lead S&T's performing arts program in the department of arts, languages, and philosophy. Every year they coordinate several theatrical productions that feature students, faculty, staff, and community members in the casts. This year, Jeanne received a $2,500 grant from the Missouri Humanities Council with support from the National Endowment for the Humanities to produce Anon(ymous), a play by Naomi Iizuka based on Homer's Odyssey. For her writing and directing The STEM Monologues, Jeanne received two major awards at the 2017 Kennedy Center American College Theatre Festival: the University for Excellence for Support of New Works Award and the Ensemble Cast for Excellence in Storytelling Award.
Also in 2017, Taylor won the St. Louis Fringe Festival FringeMeister award for writing, directing, and producing Hot for T-Rex, which was performed at the Tesseract Theatre in St. Louis. Other plays Taylor has written that have been performed nationwide include Adverse Effects, An Initial Condition, and Purple Heart City. I encourage you to attend one of Jeanne's or Taylor's productions. They are national leaders in the creative arts community.
I'm extremely honored to serve our community of students, scholars, alumni, and other supporters who have advanced the college through their efforts and generosity. I'm deeply thankful for everything they do to promote the college and Missouri S&T and to provide our students with exceptional educational experiences.
Sincerely,
Connect with Missouri S&T's
College of Arts, Sciences, and Business
Copyright 2018, Curators of the University of Missouri
1201 N. State St., Rolla, MO 65409